90210
90210 revolves around several students at the fictional West Beverly Hills High School, including new Beverly Hills residents Annie Wilson and Dixon Wilson. Their father, Harry Wilson, has returned from Kansas to his Beverly Hills childhood home with his family to care for his mother, former television and theater actress Tabitha Wilson, who has a drinking problem and clashes with his wife Debbie Wilson. Annie and Dixon struggle to adjust to their new lives while making friends and yet adhering to their parents' wishes.
First Air Date:
2008-09-02
Creator:
Gabe Sachs, Rob Thomas, Jeff Judah
Production Companies:
CBS Television Studios
Season 0
1 Episodes
Air Date: 2013-05-13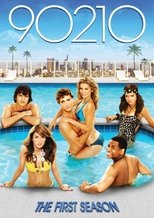 Season 1
24 Episodes
Air Date: 2008-09-02
The first season of the new 90210 looks at life through the eyes of Annie Wilson and her brother Dixon, whose first day at West Beverly Hills High School leaves no doubt they're not in Kansas anymore.
Season 2
22 Episodes
Air Date: 2009-09-08
The second season focuses on the West Beverly Hills High group as they go through dramatic changes and surprises that will change their lives. Annie Wilson must deal with the consequences of the hit and run when she finds out the man's nephew goes to West Bev. Meanwhile, Naomi's sister, Jen Clark continues to manipulate and use her for whatever she can; Dixon finds a new girlfriend; Silver and Kelly Taylor must come to terms with devastating news; Adrianna begins a journey of independent and personal growth.
Season 3
22 Episodes
Air Date: 2010-09-13
The third season picks up at the end of summer and focuses on the students senior year of high school. It follows Adrianna's rise to fame, a new relationship between Silver and Navid and a confused Teddy who decides to reveal to his family and friends he is gay. It also deals with the aftermath of Naomi Clark's assault.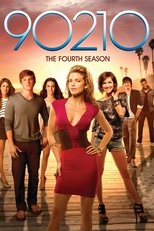 Season 4
24 Episodes
Air Date: 2011-09-13
The fourth season of 90210 follows the group from West Beverly as they navigate life after high school. Their journey into adulthood will find them heading in different directions while trying to keep the same closeness that worked so well for them in high school. This tight-knit circle of friends will meet new people, resulting in friendships, relationships and loyalties being tested. Some will attend college, while others will start their careers. It's a new and different time for them, as the stakes are much higher and there is a lot more to lose. Coming from a world of glamour and privilege, with endless possibilities in front of them, anything can happen. All in all, it's just another day in the world's most famous zip code.
Season 5
22 Episodes
Air Date: 2012-10-08
The fifth and final season of 90210 finds the group struggling with the biggest issues of their lives. Having put their relatively carefree days at West Bev behind them and launched themselves into adulthood, they search for answers to the multiple cliffhangers of this year's season finale with only their friendships to lean on. Life, death, love, loyalty, betrayal… and that's just what to expect in the season premiere! There are some things money can't buy, even in 90210.