Call the Midwife
Drama following the lives of a group of midwives working in the poverty-stricken East End of London during the 1950s, based on the best-selling memoirs of Jennifer Worth.
First Air Date:
2012-01-15
Production Companies:
BBC, Neal Street Productions
Season 0
9 Episodes
Air Date: 2012-12-25
Season 1
6 Episodes
Air Date: 2012-01-15
In season one we are introduced to the local community through the eyes of young nurse Jenny Lee as she lives and works as a midwife alongside the Nuns of the Order of St. Raymond of Nonnatus in the deprived Poplar district of London's desperately poor East End in the 1950s.
Season 2
8 Episodes
Air Date: 2013-01-20
The second season sees young nurse Jenny Lee continue her work as a midwife in the local community alongside the Nuns of the Order of St. Raymond of Nonnatus.
Season 3
8 Episodes
Air Date: 2014-01-19
This season, Chummy, PC Noakes and baby Freddy are back in the East End and Jenny faces huge challenges both personally and professionally.
Season 4
8 Episodes
Air Date: 2015-01-18
Season four finds the community preparing to enter a new decade - the 1960s. Nurse Trixie receives a proposal from handsome young curate Tom Hereward. Nurse Cynthia starts to think seriously about joining the order as a nun, something that shocks both Trixie and Patsy. And an unexpected set of events sees Chummy take on the challenge of running a mother and baby home for unmarried girls.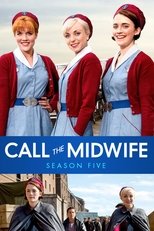 Season 5
8 Episodes
Air Date: 2016-01-17
In season five, Sister Monica Joan goes missing at Christmas time leaving the nuns and nurses distraught. Shelagh rushes to put together a children's choir in time for a BBC broadcast from the church. Elsewhere Trixie, having battled through her issues with alcohol, finds a new purpose in her keep fit classes. And could friendship blossom into something more for vicar Tom Hereward and Barbara?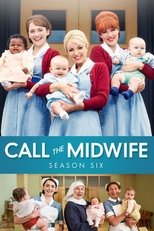 Season 6
8 Episodes
Air Date: 2017-01-22
It is now 1962, and the Nonnatus House team are as committed to caring for the people of Poplar as always. However, the social revolution in the outside world is mirrored by change and challenge much closer to home. As they strive to help mothers and families cope with the demands of childbearing, disability, disease and social prejudice, our beloved medics must make choices - and fight battles - of their own. Series six will see them laugh together, cry together, and pull together, supporting each other as never before.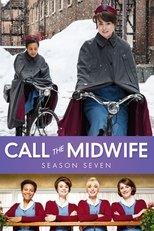 Season 7
8 Episodes
Air Date: 2018-01-21
In series seven, the nuns and nurses are tested as they have never been before, both personally and professionally. All around them they see the old East End vanishing, as slum clearances make way for bold new tower blocks to accommodate expanding communities. Their work brings them into contact with a wide range of challenges, from leprosy and stroke, to Huntington's chorea, cataracts and unmarried mothers. Trixie's romance with Christopher continues to develop, while Tom and Barbara enjoy life as a married couple. Nurse Crane finds her authority questioned from an unexpected quarter and Sister Monica Joan is forced to accept her failing faculties. Meanwhile, life for the Turners is turned upside down when Shelagh decides to employ an au pair.
Season 8
8 Episodes
Air Date: 2019-01-13
Season 9
8 Episodes
Air Date: 2020-01-05
Reviews for
Call the Midwife