Friends
The misadventures of a group of friends as they navigate the pitfalls of work, life and love in Manhattan.
Season 0
42 Episodes
Air Date: 2001-02-15
Special features, bonus material, producer cuts of episodes and music videos released as part of the boxed set. Episode Order and information from the boxed set booklet and disk menus.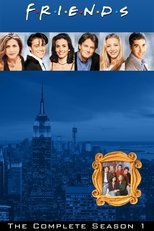 Season 1
24 Episodes
Air Date: 1994-09-22
Season 2
24 Episodes
Air Date: 1995-09-21
Season 3
25 Episodes
Air Date: 1996-09-16
Season 4
24 Episodes
Air Date: 1997-09-25
Season 5
24 Episodes
Air Date: 1998-09-24
Season 6
25 Episodes
Air Date: 1999-09-23
Season 7
24 Episodes
Air Date: 2000-10-12
Season 8
24 Episodes
Air Date: 2001-09-27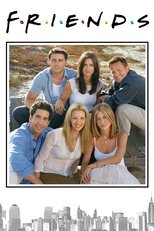 Season 9
24 Episodes
Air Date: 2002-09-23
Season 10
18 Episodes
Air Date: 2003-09-25