Glee
In this musical comedy, optimistic high school teacher Will Schuester tries to refuel his own passion while reinventing the high school's glee club and challenging a group of outcasts to realize their star potential as they strive to outshine their singing competition while navigating the cruel halls of McKinley High.
Season 0
2 Episodes
Air Date: 2011-08-12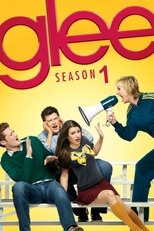 Season 1
22 Episodes
Air Date: 2009-05-19
McKinley High School's Glee Club used to be at the top of the show choir world, but years later, it has turned into a haven for misfits and social outcasts. But at McKinley, things for the Glee Club are about to change. Optimistic high school teacher Will Schuester has offered to take on the Herculean task of restoring McKinley's Glee Club to its former glory. Will's only hope lies with two true talents: Rachel Berry, a perfectionist firecracker who is convinced that show choir is her ticket to stardom; and Finn Hudson, the popular high school quarterback who must protect his reputation. Even though everyone around him thinks he's nuts, Will is determined to prove them all wrong and lead the glee club to the greatest competition of them all: Nationals.
Season 2
22 Episodes
Air Date: 2010-09-21
After a tough loss at Regionals, the glee club is back as the underdogs of McKinley High. When the school is faced with even more budget cuts, Mr. Schuester pushes the kids to help recruit new members for the club. Rachel and Finn disagree on new recruits, including Sam Evans and exchange student Sunshine Corazon. New Directions now have their sights set on making it to Nationals and defeating their arch rivals, Vocal Adrenaline. With his heart in the right place, Will is determined to help the kids take Nationals, but at every turn he must battle with his nemesis, Sue Sylvester, the conniving cheerleading coach.
Season 3
22 Episodes
Air Date: 2011-09-20
Season 4
22 Episodes
Air Date: 2012-09-13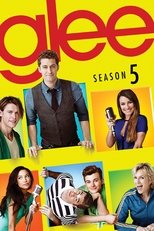 Season 5
20 Episodes
Air Date: 2013-09-26
Season 6
13 Episodes
Air Date: 2015-01-09